Important information
All you need to know about the event
Organizers:
Achensee Tourism and Olympiaregion Seefeld
Contact: info@karwendelmarsch.info
Date:
Saturday, August 27th 2022
Starting time: 6 am at Scharnitz
Disciplines:
WH/MH born 1993 or later
W30/M30 born 1983 to 1992
W40/M40 born 1973 to 1982
W50/M50 born 1963 to 1972
W60/ M60 born 1962 or earlier
Karwendel Run 52 km
Age classes:
Karwendelmarsch Hike 52 km or 35 km
Maximum number of participants: 2.500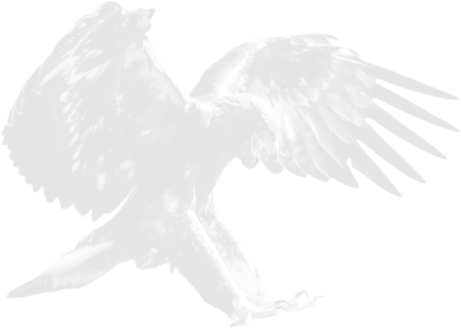 Start
Distribution of start numbers and late entrants' registration:
On Friday, August 26th 2022 from 11 am to 7 pm and on Saturday August 27th 2022 from 4 am to 5.30 am at the parking lot "Länd P2" (Adress: Hinterautalstrasse 422, 6108 Scharnitz)
Timing:
race|result with UHF-Chip (integrated in start number)
Please pay attention to a clearly visible and uncovered start number when crossing the time system at 35 km and 52 km. The fee for the chip is included in starting fee. Returning the chip is not necessary.
Time limits:
All participants must have passed the second mat at the Eng control station (Großer Ahornboden) by 2.30 pm at the latest. Passing the rest of the course later than this is out of competition (without start number) and outside the official event times. Please note that the refreshment stations, first aid posts and emergency services will be withdrawn from the course with the final runner at 2.30 pm.
Finish in Eng (35km) is at 5.00 p.m. ; finish in Pertisau am Achensee (52km) is at 8.00 p.m.
Disqualification:
Fair play is a top priority at the Karwendelmarsch. Anyone who behaves in an unsporting manner (taking short cuts, disregarding official instructions, leaving the marked route) will be disqualified without exception (Race Management). In particular, we would like to draw your attention to our rules of conduct.
Compulsory equipment:
The route is in alpine terrain and demands suitable equipment. Due to the different types of competitions, it was decided not to prescribe compulsory equipment for the athletes and participants. However, it is recommended to bring enough water, a change of clothes, bandages, rain protection, sun protection and headgear. The event weather report for the Karwendelmarsch also serves as an optimal source of information for the correct packing of the Karwendelmarsch rucksack. You should also be prepared for short-term changes in the weather and have the necessary equipment with you.Services by organizer (Update follows!)(included in entry fee)
Services by organizer
(included in entry fee)
personalized number (only for pre-registered participants)

with integrated UHF-Chip for time recording

Catering (food & beverage) at the refreshmentstations (menu)
Finisher Package with a surprise present

Karwendelmarsch medal
free Karwendelmarsch Certificate online (for printing out)

free transport of luggage from the start in Scharnitz to Pertisau 
Likewise, professional event photos are shot by werbegams.at the day of the event and can be purchased after.
Snacks & refreshments
Snacks & refreshmentsSmall snacks and drinks are available to all participants at each of the refreshment stations.
Schafstallboden (1.173 m)

Karwendelhaus (1.771 m)

Kleiner Ahornboden (1.399 m)

Falkenhütte (1.848 m)

Eng (1.227 m)

Binsalm (1.502m)

Gramai Hochleger (1.756 m)

Gramai Alm (1.263 m)

Falzturnalm (1.098 m)

Pertisau at the Achensee (Ziel – 932 m)
Emergency App by Tyrolean mountain rescue
In 2012, the Leitstelle Tirol and the Tyrolean mountain rescue have developed a rescue app specifically for emergencies in the Alpine regions of Tyrol. The app can only be used in Tyrol and is available free of charge. In an acute situation, the user can transmit his or her own location (using GPS coordinates) to the Leitstelle Tirol with the touch of a button, while a telephone connection between them is simultaneously established. As a consequence of this, the Leitstelle Tirol alerts and dispatches the necessary emergency personnel.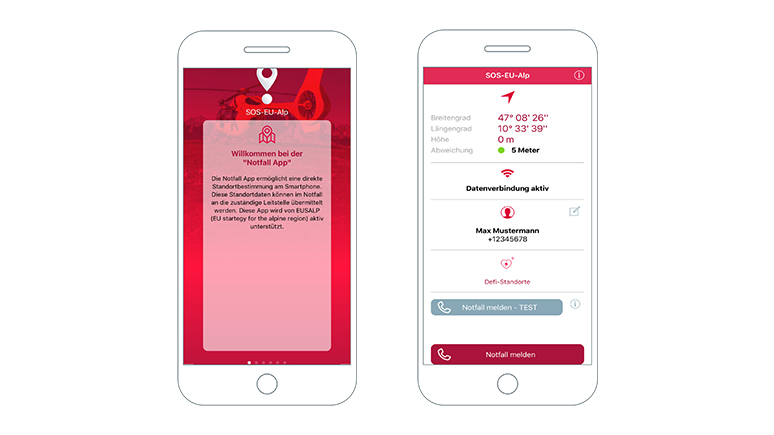 Finding accommodation